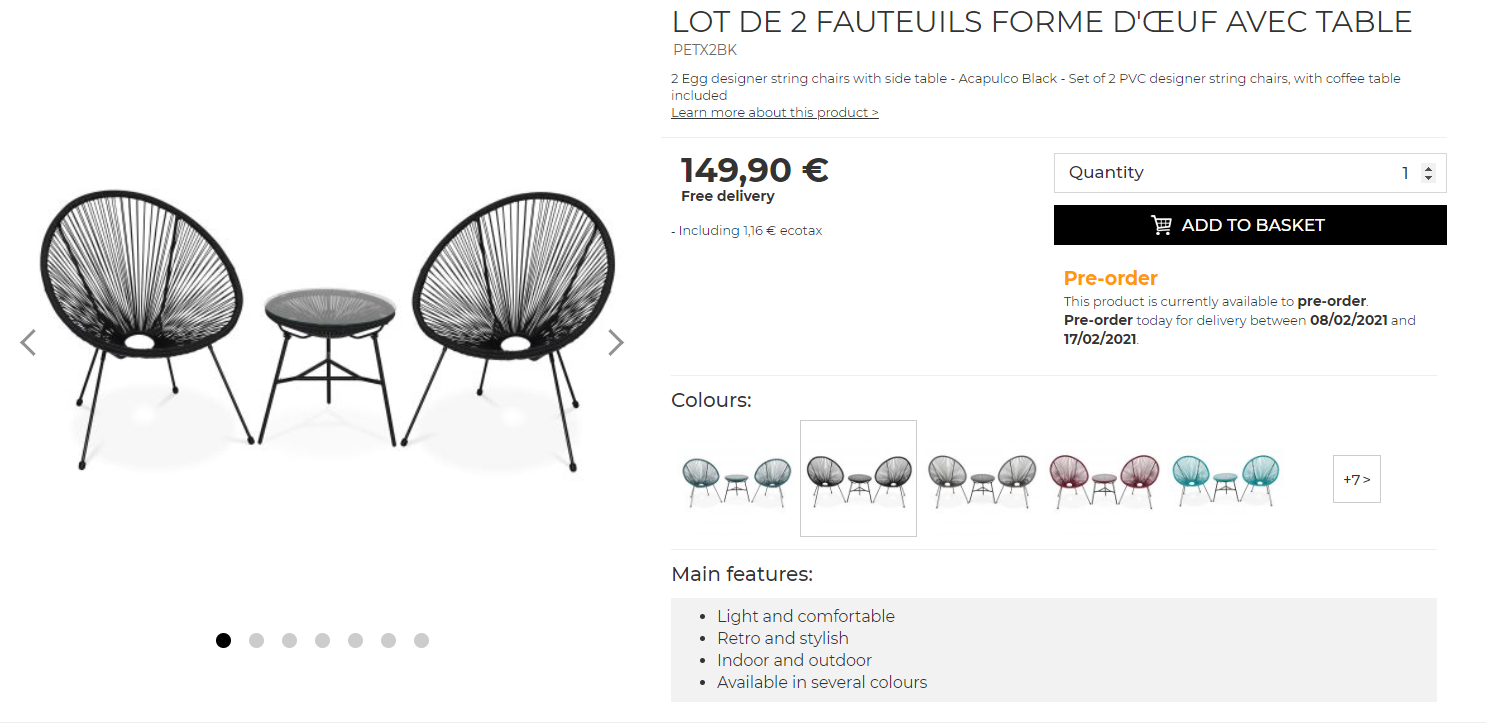 Pre-order will give you the opportunity to order a product before it is actually in stock.
You can find the expected delivery date directly on the product page.
The different availability statuses on our website are:
In stock : Great, the product is available!
Pre-order: You can order the product but the delivery will be delayed as we are expecting the new stock in the near future. The expected delivery date is shown directly on the product page.
Not available: This product is not in stock at the moment. You can enter your email address in the dedicated field on the product page and you'll be notified as soon as the product is available again on our website.